This event was held on Tuesday Nov 2nd 2021 at the 4.088 km long Road Atlanta track in United States. Qualifying began at 20:30 GMT, followed by the race.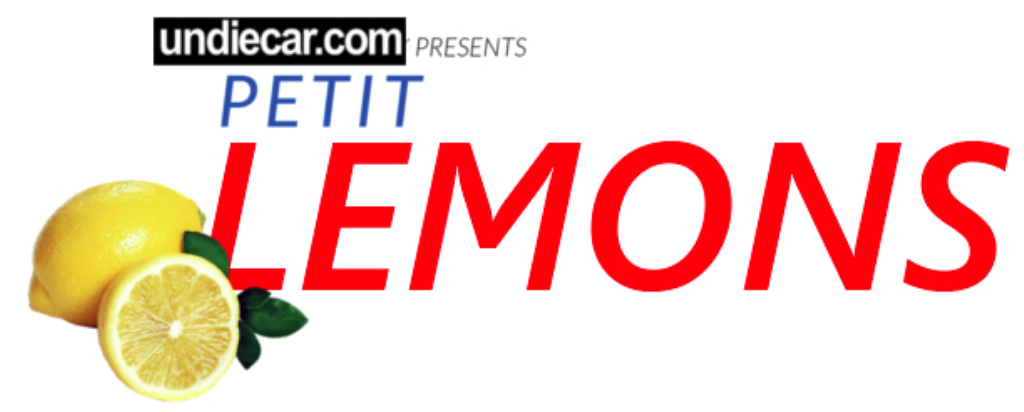 This race will feature 14 extra MX-5 competitors in the form of AI bots. The AI bots will be set to be slower than most human competitors and will not be very aggressive. Download AI roster here (40 to 55% skill).
Allowed cars
This is a multi-car event. Drivers may choose one of the following cars.
Porsche 911 GT3 Cup (992)
iRacing baseline
Fuel limited to 30%
Mazda MX-5 Cup 2016
Download fixed setup
Fuel limited to 40%
Results table
| Pos | Name | Start | Car # | Car | Out | Interval | Laps led | Qual | Avg lap | Fastest lap | fastest lap | laps compl | Inc |
| --- | --- | --- | --- | --- | --- | --- | --- | --- | --- | --- | --- | --- | --- |
| 1 | Steven Brumfield | 1 | 30 | Porsche 911 GT3 Cup %28992%29 | Running | | 42 | 1:22 | 1:24 | 1:20 | 22 | 44 | 51 |
| 2 | Florian Büscher | 1 | 51 | Porsche 911 GT3 Cup %28992%29 | Running | 12 | 2 | 1:21 | 1:24 | 1:20 | 4 | 44 | 19 |
| 3 | Ryan Hellyer | 1 | 27 | Porsche 911 GT3 Cup %28992%29 | Running | -1L | 0 | 1:23 | 1:26 | 1:22 | 4 | 43 | 35 |
| 4 | Auke Haarsma | 1 | 29 | Porsche 911 GT3 Cup %28992%29 | Running | -1L | 0 | 1:23 | 1:25 | 1:21 | 5 | 43 | 33 |
| 5 | Ivo Andreini | 1 | 1 | Porsche 911 GT3 Cup %28992%29 | Running | -1L | 0 | 1:24 | 1:27 | 1:22 | 4 | 43 | 16 |
| 6 | Vincent Bluthenthal | 1 | 22 | Porsche 911 GT3 Cup %28992%29 | Running | -3L | 0 | 1:29 | 1:31 | 1:25 | 3 | 41 | 28 |
| 7 | Sven Deml | 1 | 423 | Mazda MX-5 Cup 2016 | Running | -7L | 0 | 01 | 1:40 | 1:36 | 15 | 37 | 79 |
| 8 | Thomas Lademann | 1 | 14 | Mazda MX-5 Cup 2016 | Running | -7L | 0 | 1:38 | 1:41 | 1:37 | 2 | 37 | 7 |
| 9 | Francisco Jose Rodriguez Rodriguez | 1 | 25 | Mazda MX-5 Cup 2016 | Running | -7L | 0 | 1:38 | 1:41 | 1:37 | 5 | 37 | 12 |
| 10 | Franz Josef Stumm | 1 | 20 | Mazda MX-5 Cup 2016 | Running | -7L | 0 | 1:39 | 1:41 | 1:37 | 4 | 37 | 13 |
| 11 | John Newhouse | 1 | 952 | Mazda MX-5 Cup 2016 | Running | -7L | 0 | 1:40 | 1:42 | 1:38 | 30 | 37 | 12 |
| 12 | Skid Vicious | 1 | 960 | Mazda MX-5 Cup 2016 | Running | -8L | 0 | 1:40 | 1:43 | 1:39 | 31 | 36 | 12 |
| 13 | Hunt the Shunt | 1 | 954 | Mazda MX-5 Cup 2016 | Running | -8L | 0 | 1:40 | 1:43 | 1:38 | 30 | 36 | 4 |
| 14 | James Payne | 1 | 961 | Mazda MX-5 Cup 2016 | Running | -8L | 0 | 1:40 | 1:43 | 1:38 | 35 | 36 | 18 |
| 15 | Cole Trickle | 1 | 956 | Mazda MX-5 Cup 2016 | Running | -8L | 0 | 1:41 | 1:43 | 1:38 | 2 | 36 | 16 |
| 16 | Nikolay's bear | 1 | 962 | Mazda MX-5 Cup 2016 | Running | -8L | 0 | 1:41 | 1:43 | 1:39 | 33 | 36 | 16 |
| 17 | Beau Brandenburg | 1 | 959 | Mazda MX-5 Cup 2016 | Running | -8L | 0 | 1:41 | 1:43 | 1:38 | 29 | 36 | 8 |
| 18 | Andrea de Crasheris | 1 | 953 | Mazda MX-5 Cup 2016 | Running | -8L | 0 | 1:41 | 1:43 | 1:37 | 2 | 36 | 16 |
| 19 | Alaric van den Bos | 1 | 72 | Mazda MX-5 Cup 2016 | Running | -8L | 0 | 1:39 | 1:44 | 1:37 | 4 | 36 | 11 |
| 20 | Joe Tanto | 1 | 958 | Mazda MX-5 Cup 2016 | Running | -8L | 0 | 1:41 | 1:44 | 1:38 | 2 | 36 | 8 |
| 21 | Punti Nator | 1 | 950 | Mazda MX-5 Cup 2016 | Running | -9L | 0 | 1:40 | 1:44 | 1:38 | 2 | 35 | 12 |
| 22 | Mazespin | 1 | 951 | Mazda MX-5 Cup 2016 | Running | -9L | 0 | 1:40 | 1:43 | 1:38 | 34 | 35 | 24 |
| 23 | Mats Sjoblom | 1 | 55 | Mazda MX-5 Cup 2016 | Running | -9L | 0 | 1:41 | 1:46 | 1:41 | 24 | 35 | 23 |
| 24 | Hillary Hellyer | 1 | 963 | Mazda MX-5 Cup 2016 | Running | -9L | 0 | 1:41 | 1:48 | 1:38 | 31 | 35 | 1 |
| 25 | Frank Oosterhuis | 1 | 26 | Porsche 911 GT3 Cup %28992%29 | Disconnected | -12L | 0 | 1:24 | 1:28 | 1:22 | 4 | 32 | 50 |
| 26 | Max Max | 1 | 955 | Mazda MX-5 Cup 2016 | Running | -15L | 0 | 1:40 | 1:44 | 1:37 | 27 | 29 | 28 |
| 27 | Rowdy Burns | 1 | 957 | Mazda MX-5 Cup 2016 | Running | -15L | 0 | 1:41 | 1:43 | 1:38 | 2 | 29 | 26 |
| 28 | Robert Witte | 1 | 31 | Porsche 911 GT3 Cup %28992%29 | Disconnected | -17L | 0 | 1:22 | 1:30 | 1:21 | 14 | 27 | 19 |
| 29 | Ian Newman | 1 | 6 | Mazda MX-5 Cup 2016 | Disconnected | -29L | 0 | 1:41 | 1:47 | 1:38 | 15 | 15 | 18 |
| 30 | Bruce Johnson | 1 | 0 | Mazda MX-5 Cup 2016 | Running | -30L | 0 | 1:45 | 4:05 | 1:48 | 4 | 14 | 22 |
| 31 | Patrick Luzius | 1 | 84 | Mazda MX-5 Cup 2016 | Disconnected | -32L | 0 | 1:38 | 1:39 | 1:37 | 5 | 12 | 15 |
| 32 | Jakub Kuchciak | 1 | 66 | Porsche 911 GT3 Cup %28992%29 | Disconnected | -44L | 0 | 01 | | 01 | | 0 | 0 |
| 33 | Patrick Berthelot | 1 | 44 | Mazda MX-5 Cup 2016 | Disconnected | -44L | 0 | 01 | | 01 | | 0 | 0 |
| 34 | Bob Fitzgerald | 1 | 8 | Mazda MX-5 Cup 2016 | Disconnected | -44L | 0 | 01 | | 01 | | 0 | 0 |