This event was held on Friday Jun 7th 2019 at the 13.626 km long Le Mans track in France. Qualifying began at 19:30 GMT, followed by the race.
The 2.4 hours of LeMons is here! Multiclass, open setups, team racing, Ferrari's, Porsche 911 RSR's, Ford GT's, BMW M8's, plus 911 GT3 Cup cars!
This event is being held on the Friday of week 13. The race start time is an hour earlier than usual. A practice will be held the evening before (check on Discord for more details about this).
You may compete as a team, with multiple drivers per car, or as a single driver doing the whole race by yourself.
The race start is a rolling start.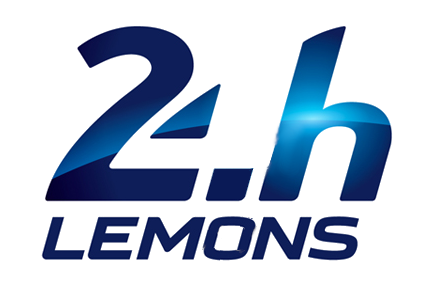 Results file: https://members.iracing.com/membersite/member/EventResult.do?&subsessionid=27356099&custid=253783
Allowed cars
This is a multi-car event. Drivers may choose one of the following cars.
GTE cars

Fuel limited to 50%
Porsche 911 GT3 Cup

Fuel limited to 50%
Results table
| Pos | Name | Start | Car # | Car | Out | Interval | Laps led | Qual | Avg lap | Fastest lap | fastest lap | laps compl | Inc |
| --- | --- | --- | --- | --- | --- | --- | --- | --- | --- | --- | --- | --- | --- |
| | | 1 | 1 | 1 | | | | | | | | | |
| 1 | Grande Fabrice | 20 | 21 | Ferrari 488 GTE | Running | | 18 | 01 | 3:54 | 3:47 | 26 | 38 | 1 |
| 2 | Piotr Matuszczak2 | 1 | 25 | Ferrari 488 GTE | Running | 1:02 | 19 | 3:51 | 3:56 | 3:48 | 12 | 38 | 4 |
| 3 | Egidijus Jovaisa | 2 | 24 | Porsche 911 RSR | Running | 1:18 | 0 | 3:53 | 3:57 | 3:48 | 19 | 38 | 32 |
| 4 | Steven Brumfield | 5 | 31 | Ferrari 488 GTE | Running | 1:53 | 0 | 3:54 | 3:58 | 3:50 | 16 | 38 | 7 |
| 5 | Jochen Meyer2 | 6 | 69 | Porsche 911 RSR | Running | 1:57 | 0 | 3:55 | 3:58 | 3:49 | 25 | 38 | 1 |
| 6 | Robert Witte | 7 | 5 | Ferrari 488 GTE | Running | -22L | 0 | 3:55 | 3:59 | 3:50 | 26 | 16 | 1 |
| 7 | Racing Joy Motorsports | 27 | 63 | Ferrari 488 GTE | Running | -1L | 0 | 01 | 4:02 | 3:53 | 19 | 37 | 7 |
| 8 | Pablo LLoves | 24 | 8 | Porsche 911 RSR | Running | -1L | 0 | 01 | 4:01 | 3:52 | 28 | 37 | 9 |
| 9 | Andreas Robertsson | 10 | 333 | Ferrari 488 GTE | Running | -1L | 0 | 3:56 | 4:02 | 3:50 | 29 | 37 | 6 |
| 10 | Jos Haarsma | 21 | 19 | Porsche 911 RSR | Running | -1L | 0 | 01 | 4:01 | 3:51 | 19 | 37 | 9 |
| 11 | Team Auke Haarsma | 28 | 44 | BMW M8 GTE | Running | -1L | 0 | 01 | 4:03 | 3:52 | 27 | 37 | 14 |
| 12 | Ross Goodacre | 13 | 9 | Porsche 911 RSR | Running | -1L | 0 | 4:00 | 4:04 | 3:53 | 18 | 37 | 4 |
| 13 | Matt Tempest | 12 | 10 | Ferrari 488 GTE | Running | -1L | 0 | 3:58 | 4:05 | 3:53 | 18 | 37 | 7 |
| 14 | Team Players Hagstrom Racing | 26 | 92 | Porsche 911 RSR | Running | -1L | 0 | 01 | 4:05 | 3:54 | 9 | 37 | 9 |
| 15 | Matthew Overton | 9 | 28 | Ferrari 488 GTE | Running | -1L | 0 | 3:55 | 4:07 | 3:52 | 15 | 37 | 17 |
| 16 | Ryan Hellyer | 26 | 27 | Ferrari 488 GTE | Running | -1L | 0 | 01 | 4:08 | 3:52 | 26 | 37 | 26 |
| 17 | Alexander James | 30 | 29 | Ferrari 488 GTE | Running | -1L | 0 | 01 | 4:07 | 3:52 | 25 | 37 | 19 |
| 18 | Heiko Krüger | 11 | 86 | Porsche 911 RSR | Running | -2L | 0 | 3:56 | 4:04 | 3:51 | 26 | 36 | 5 |
| 19 | Andy J Scott | 14 | 23 | Ford GT - 2017 | Running | -2L | 0 | 4:04 | 4:08 | 3:58 | 26 | 36 | 6 |
| 20 | Team Clive Morrison | 32 | 14 | Ferrari 488 GTE | Running | -2L | 0 | 01 | 4:09 | 3:53 | 29 | 36 | 20 |
| 21 | Asphalt-Otter by HeliumRacing. | 23 | 910 | Porsche 911 GT3 Cup | Running | -3L | 0 | 01 | 4:20 | 4:06 | 8 | 35 | 16 |
| 22 | Andreas Stiefl | 29 | 76 | Ferrari 488 GTE | Disconnected | -5L | 0 | 01 | 4:02 | 3:50 | 18 | 33 | 13 |
| 23 | Yoda-Racing | 30 | 107 | Porsche 911 GT3 Cup | Running | -5L | 0 | 01 | 4:35 | 4:09 | 23 | 33 | 11 |
| 24 | Team Aron Kertesz | 33 | 30 | BMW M8 GTE | Running | -6L | 0 | 01 | 4:08 | 3:53 | 16 | 32 | 32 |
| 25 | Jaco Pretorius | 8 | 22 | BMW M8 GTE | Disconnected | -7L | 0 | 3:55 | 4:02 | 3:52 | 12 | 31 | 9 |
| 26 | Scott Stephens | 3 | 477 | BMW M8 GTE | Disconnected | -8L | 0 | 3:53 | 3:55 | 3:47 | 25 | 30 | 6 |
| 27 | Jensen Motorsport | 29 | 15 | Ferrari 488 GTE | Disconnected | -10L | 0 | 01 | 4:03 | 3:53 | 26 | 28 | 14 |
| 28 | Markus Aistleitner | 22 | 72 | Ferrari 488 GTE | Disconnected | -10L | 0 | 01 | 3:59 | 3:50 | 26 | 28 | 7 |
| 29 | Bruce Johnson | 15 | 0 | BMW M8 GTE | Disconnected | -11L | 0 | 4:12 | 4:39 | 4:11 | 5 | 27 | 35 |
| 30 | Olivier Dean2 | 28 | 820 | Ferrari 488 GTE | Disconnected | -21L | 0 | 01 | 4:00 | 3:50 | 5 | 17 | 16 |
| 31 | Mali Francis | 4 | 73 | Ferrari 488 GTE | Disconnected | -26L | 0 | 3:53 | 4:00 | 3:52 | 7 | 12 | 6 |
| 32 | Pellegrini Motorsports Team | 34 | 35 | Ford GT - 2017 | Disconnected | -27L | 0 | 01 | 4:09 | 3:57 | 10 | 11 | 4 |
| 33 | V3 RACING GOLD | 18 | 19 | Ford GT - 2017 | Disconnected | -38L | 0 | 01 | | 01 | | 0 | 0 |
| 34 | Conspiracy Motorsports | 31 | 33 | Ferrari 488 GTE | Disconnected | -38L | 0 | 01 | | 01 | | 0 | 0 |